Why WPC Boards Are Better Than Plywood?
indowud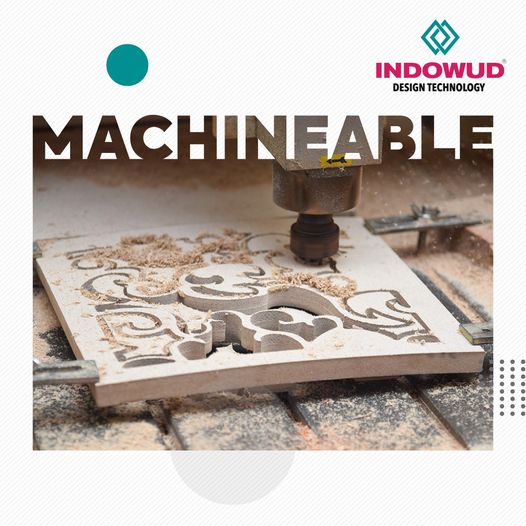 When one decides to furnish his house, many building materials come to mind. Amongst the various options, WPC Boards and Plywood are also preferred depending upon the usage and applications. To understand which one is a better option it is important to understand the manufacturing technicalities and features.
How are WPC and plywood made?
Plywood/MDF are made by veneer layers glued together in the core as well as in the face by formalin-based adhesives. Plywood is also called engineered wood. The veneers are in a criss-cross bonding structure, at about 90 degrees of the grains in the board offering better strength and durability. They are then pressed and heated to form plywood. Plywood is generally available in three different grades: MR grade/ commercial ply ( IS 303 specification), exterior grade /BWR grade (IS 303 specification) and marine ply/BWP( IS 710 grade specification)
WPC Boards are produced by mixing ground wood particles/ saw dust or recycled wood and thermoplastic resin. This composite material along with some pigments and additives are added and extruded through an injection molding into desired designs and shapes suitable for decking or hollow profiles.
Safe emission free Ingredients
The first and foremost reason why WPC is better is due to the safe ingredients used in making WPC. Unlike plywood that uses harmful synthetic resins like urea formaldehyde and phenol formaldehyde mixed in adhesives, WPC is a comparatively safer option. While plywood emits VOCs, Formaldehyde emissions over many years leading to cancer, WPC is safe and nonhazardous to health.
Handling
Also, Another aspect is the ease of handling. WPCs are light in density and don't need any further work for aesthetic purposes. Required colors in WPC can be made by adding pigments and these don't fade away with continuous exposure to sunlight. These can be used as it is and hence make an ideal choice for wall paneling, ceiling, partitions and more. With this ease in working, the cost of painting, polishing, laminating or veneering gets reduced. Hence this works out to be an efficient and economical choice. Also, the bonding with any kind of overlaying is better in plywood is than in WPC, due to the surface finish.
Durability
Furthermore, WPCs offer great durability in terms of splintering or delamination. There are no layers of veneers that might be disintegrated in WPC, unlike Plywood. In plywood due to cyclic changes the board shrinks and swells leading to glue line breakage.
Screw Holding
A lot of times, it is seen that low-density WPC boards don't offer great screw holding capacity in hinges and joints in comparison to plywood. For a competitive screw withdrawal and holding capacity, WPC must be more than 600 CBM density. This is because of the cross-layered veneer structure of plywood.
Ecofriendly
While plywood comes at the cost of deforestation, WPCs are made with wood waste, sawdust. No trees are cut to manufacture WPCs. Hence it doesn't cause the risk of an environmental hazard. In fact, WPCs can be recycled too. In fact, a few WPCs are more expensive than Plywood. However, with various densities pricing varies. It is always suggested to buy plywood from reputed dealers along with warranty certificates and test results to ensure that one is not being cheated and is paying for the correct product.
Conclusion
WPC stands out as a better option than plywood because of its edge in being moisture-resistant, durable, termite-proof, and ease in working with it, even in exterior applications. In fact, in moisture-laden areas like kitchen and bathrooms, WPC are a much better choice as plywood absorbs moisture and in a humid climate can invite termites also.