Which Plywood Is Best For The Living Room?
indowud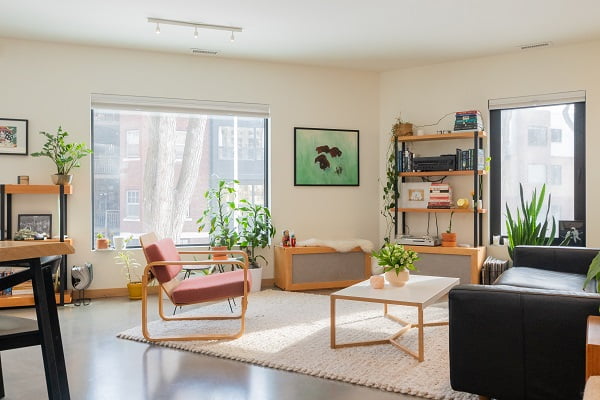 Your bedroom is the first place guests will see when they walk through your front door, so it's important not to have any half-measures. There are best bedside lamps, lamps and ceiling fans available to amplify the feel of the bedroom. There are bedside lamps which have now become an essential piece of bedroom furniture. If there is a dark room with little natural light, a bedside lamp can truly enhance the look.
The size of the bed also plays an important role. It's important to invest in quality furniture that will suit your décor, whether it's modern, traditional or somewhere in-between. A bedroom set and a bedside lamp is always a great place to start, but there are other essential bedroom pieces most homeowners overlook like ceiling, flooring and wardrobes.
Right Alternatives to Wood
All of which can be made using plywood or alternatives of plywood like Indowud NFC. Marine plywood is a popular choice for the bedroom. It is moisture-resistant, sand turdy and allows you to achieve a clean look while keeping your room cool and airy. Moisture-Resistant Plywood is suitable for humid conditions and is strong enough to withstand daily use.
Higher grades of plywood are used to build large furniture and cabinets, but the grade you need depends on your application. However, the catch here is the possibility of termite infestation and moisture-related problems.
Make sure your bedroom furniture is comfortable, stylish and durable. Durability is guaranteed as Indowud nfc is termite-proof waterproof and flame-retardant. As far as style is concerned, it is easily thermoformable, printable and easily worked upon.
Regardless of the room size, Indowud will be the best option for your bedroom. It is available in many different species and layers, and you may also have options to get it coated with any finish from water repellency to gloss to stain. It can be purchased in any lumber store and is not only durable, but also inexpensive and available in various sizes & thicknesses.
The use of Indowud helps to cut down on mold and mildew by making it less likely to absorb moisture from humid conditions. It's also stronger than MDF and WPCs available in the market. IIt is also resilient to scratches, cracking and warping ensuring a longer life-span in your bedroom.
Indowud is also suitable for all types of woodworking applications, such as tables and bookcases.
Home staging is about more than showing off your new furniture; it's about making your home feel cozy, welcoming and comfortable. So add some warm accents to your bedroom with Indowud to create a signature bedroom style.
Related Resources
Substitute of wood in India: Today's Modern Interior Decor