7 Ways To Ensure Your Home Is Termite Proof
indowud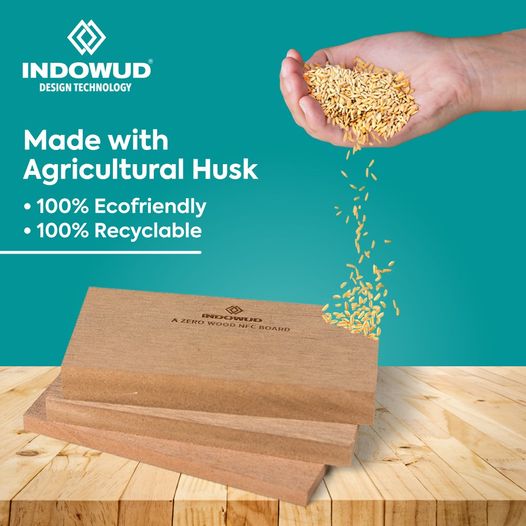 Termites are one of the biggest problems in the building industry across the world. Every wood-based panel product is constantly exposed to the threat of attracting termites continuously. Even PVC foam boards are constantly under the scanner for termite infestation. Particularly the Formosan termites can damage Polymer-based materials to search ligneous material.
Here, there are 7 ways to ensure your home is termite proof.
Use termite resistant / termite proof building materials for your homes.
As a matter of fact, termite-resistant products are effective only until the anti-termite chemical is active on the surface of the plywood. But eventually, when the chemical fades away, it becomes impossible to safeguard against potential termite entrances through the edges, cracks, or cut ends. To counter this problem, 100 % termite proof boards like Indowud is suggested. These are zero wood boards and hence offer no cellulose for termites.
Call a pest control service agent for monitoring
The chemicals used by pest control agents in arresting the termite infestation are often dangerous. They must be administered with full responsibility and children and aged people must be a way to avoid allergies and discomfort caused by inhaling the gases. Termites quickly multiply making it difficult for an absolute solution for the homeowners. The only suggested practice is to keep inspecting and to use building material like Indowud NFC for 100 % termite proofing. This will be a prudent investment.
Check moisture accumulation near the foundation
Termites get attracted to moisture, particularly if the soil is consistently moist they seep through the soil into the foundation. Lawn sprinklers, AC units, drains, and faucets should be organized in a manner that checks any kind of water logging around the foundation of a building. It is suggested to use Indowud NFC boards where there is a challenge of addressing the water pudding problem, as it is a waterproof material, besides being a 100% termite-proof product.
Don't store wood based items against the foundation
Card boxes, newspapers, or any paper-based material and any wood debris or firewood have cellulose in them. When stacked on the ground, it invites termites through the soil into them and finally into the structure. Even if the surrounding soil is treated with chemicals or termiticides, these sources provide a hidden entry channel that allows the bypass of the soil and relish the nutrition in them.
Seal all wood with a sealant.
Particularly in the doors, fences and window frames that are exposed to the weather, it is advised to seal it with a weather sealant. This bars the direct contact of moisture and wood. The moisture retaining capacity of wood varies from tree to tree and the treatments given to the wood later. Termites like such wood that have insulation properties and moisture absorbing feature. A sealant can be useful to safeguard against termites. Alternatively Indowud nfc can also be used for all the external applications.
Elimination of direct contact of wood with ground.
Termites get easy access to nutrition, a cozy home, and moisture through the soil when the wood is in contact with the ground. Any kind of wood siding, window frames, and doors should be a few inches above the ground. Another option is Indowud NFC for flooring. An aluminium frame is created and Indowud decks can be placed. Indowud NFC is 100 percent termite-proof and offers 100 % termite proofing. In fact, even concrete is vulnerable to termite attacks as it extends all the way to the soil.
Maintain Cross ventilation
Usually, the crawl spaces or the vent area are humid and moist. This creates a perfect ambiance for a termite to breed. Vents and vapour barriers can be designed in a way that there is a barrier between the subfloor framing and soil. Vents must be kept dry and free from leaves, debris, firewood, and even plants or vines. 4-6 ml polyethylene sheet is also suggested to install in crawl spaces and thus this will act as a vapour barrier to check evaporation and condensation during the day.