Top Plywood Alternatives
indowud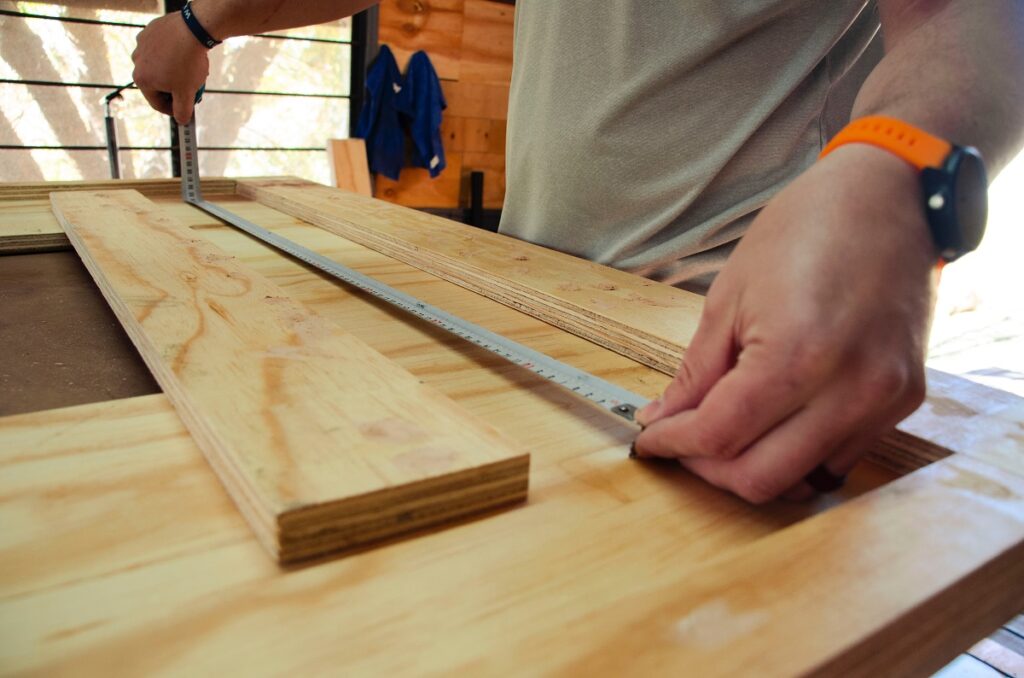 Plywood has been conventionally the most preferred choice by most architects, builders and consumers, particularly for all interior applications. However with the evolution of technology these days consumers have a variety of options. Plywood is an engineered product. In comparison to natural wood which is cut from trees, Plywood is made with multiple plies glued with formalin-based adhesives at 90 degrees to each other to impart better strength making it sturdier, economical and resistant for a few years against external factors.
Demand For Furniture
Ever since the government banned the logging of trees in India and in some parts of Myanmar the market was forced to look at other available alternatives to fulfil the ever-growing demand for furniture.
Medium Density Fibre Board
The most popular engineered wood was MDF- Medium Density Fibre Board. Their manufacturing process involves using waste wood into smaller particles and binding them with adhesives to form sturdy boards. Its dimensional stability and recyclability is the key factor that makes it popular despite its cons like being weaker than plywood and low durability.
HDF
Another alternative is HDF having a high density in comparison to MDF. Besides this, There is OSB, an Oriented Strand board which is made by pressing and binding various shaped wood leftovers with wax to form rigid panels. OSB boards are strong, face extreme temperatures and are water resistant. The best part is its pocket-friendliness, strength, durability, formalin free material and strong. However, it comes with limited style choices.
Editor's Choice: Substitute of wood in India: Today's Modern Interior Decor
Fiber Cement boards
Furthermore, Fiber Cement boards are made with cement, sand and fibres. It is low on maintenance, doesn't rot and is weather, water and moisture resistant, besides being affordable. It is heavy and hence not suitable for all applications. So is GRC is alternately known as glass-reinforced plastic. It is a composite material made from glass fibres and polymer woven together to make a fabric kind strong material It is expensive and not found easily, but it is durable, non-corroding and versatile.
Particle Board
There is one material named Particle Board, which has been traditionally in the plywood market for its economical pricing and suitability for flooring. Its smooth surface is apt for all finishes for aesthetic value. It comes in various thicknesses.
EKO ply is a recycled material board, resistant to water damage, natural rotting and corrosion. Another star in the wood-alternative is Indowud nfc board made with agricultural husk, also called parali or stubble which is otherwise burned causing pollution and smog during winters. These are extruded and trimmed to create boards of various thicknesses for exterior and interior applications.
Substitute of Wood In India
With the evolution of Technology and rising awareness of responsibility towards the environment, Many consumers are switching to sustainable alternatives of wood/plywood. With products like Indowud that have zero volatile emissions, and is 100 % recyclable and sustainable there are many options for the consumer to choose better alternatives.
Not every time trees have to be cut to make a project.
Indoor and outdoor flooring
One method to include the outdoor living space as a part of the indoor is to blur the boundaries and create the flooring space through the pavements from inside. It reduces Such design reduces stress and Creates an open space to unwind. Outdoor flooring can be matched with the colour of the interior to maintain the same colour palette. In the outdoor areas mostly natural shades are preferred to create the illusion of natural habitat.
Further Reading: How Does Wood Choice Affect Your Furniture: [Risk of Termite Damage]
In the interior the grain patterns can be played with, considering the direction and using it smartly to create the balance between spaces from inside to outside. Whether indoor or outdoor flooring, even natural stone or porcelain paving is also a good choice to amplify the aesthetics of the project. Many use the same flooring to create a continuous effect on the inside and outside of the project.
Natural Composite Board
Indowud nfc has fantastic grain patterns and can be painted, and polished for aesthetic purposes for exterior and interior purposes. The best part here is that it is 100 % termite-proof. Flooring with Indowud nfc is picking up in the recent past, especially in humid areas.
Besides this, these can be customized into whatever shape and thickness depending upon the clients' specifications and can be finished as per the design manual. With multiple options in alternate wood, Indowud nfc can be easily used as a perfect fit for flooring in the interior and exterior areas.