Top 7 Benefits of Fibre Boards
indowud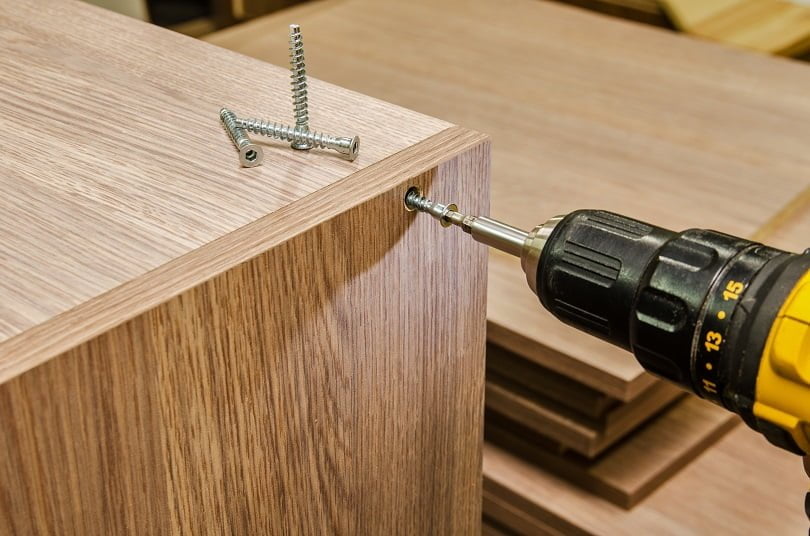 In today's world where there are so many options in the building materials market, solid and engineered wood have their pros and cons and both can do wonders depending on one's requirements. Hence it becomes all the more important for being aware for every consumer about the benefits and disadvantages of solid wood, MDF and Indowud NFC.
The look and feel of MDF
Fiberboards are a wood-based panel product made from wood chips or shavings. These are bonded with formalin-based resin and are eventually compressed into boards suitable for making furniture. It is also called artificial wood. Fibre boards are used where a cheaper alternative of plywood is required. It works well in industrial, residential or commercial buildings. However, plywood sometimes has defects of knots and patches, MDF can be worked upon to make it look exquisite. It doesn't have any grains on it as it is a man-made material.
Resistance to moisture and weathering
In MDF, many chunks of wood bond together with glue. In case a few joints don't bond correctly, moisture penetrates easily into the sheet and leads to swelling. This is a major reason why it cannot be used in moist areas or in places where humidity is high. Its application is also limited for the same reason. Whereas, Indowud nfc on the other hand has features that make it a one-stop solution for furniture in moist areas like swimming pool, kitchens, bathrooms and much more.
Cost feasibility and environment
The leftover wood chips from plywood end up in landfills. This wood chip scrap is recycled and is a by-product of wood/plywood. This makes it an eco-friendly option because no trees are cut down to manufacture MDF. It is a cheaper alternative to plywood and hence widely used across the world. It is not prone to spitting, it can crack or break if placed under too much stress. However, the content of wood and formal de hyde emissions are still a fact to be thought of. Unlike Indowud nfc which is sustainable, recyclable and has zero VOC's.
Ease of use
MDF can be easily worked upon. It can be nailed, screwed, sawed and overlaid with laminates or veneer. Its screw holding is not as strong as plywood due to the different methods of manufacturing and their structure. However, in comparison to natural fibre composite boards like Indowud nfc, MDF cannot be CNC routed with a sharp finish. Its screw holding is also way lower than Indowud nfc. Besides these, nfc boards can also be thermoformed, just like solid surfaces. This feature opens up many application possibilities.
Termite and moisture problem
MDF provides a reasonable barrier against termites. Any wood-based panel product is termite-proof only until the anti-termite chemicals in it don't fade away. Likewise, MDF is resistant to termites for a brief period only. Due to the natural tendency of wood to absorb moisture, MDF also swells and shrinks because of the wood content it. This problem can be easily solved by replacing Indowud nfc as it provides 100 % termite proofing and is also a waterproof alternative to wood.
Conclusion:
There are many advantages of MDF, also known as fibre boards. However, in the long run, Indowud nfc emerges a perfect choice due to its features like being termite-proof forever, waterproof, flame retardant and smoke suppressant. Also, its attribute of being anti-algae, anti-fungal, anti molding and anti-algae ensures the longevity of the furniture. It is easy to CNC rout, thermoform and print. Considering so many advantages Indowud nfc come out as the clear winner. What is more? It is sustainable, eco-friendly, recyclable and has zero VOC's. An architect can now create without cutting and design without destroying.