Indowud: One-stop solution for Home Décor
indowud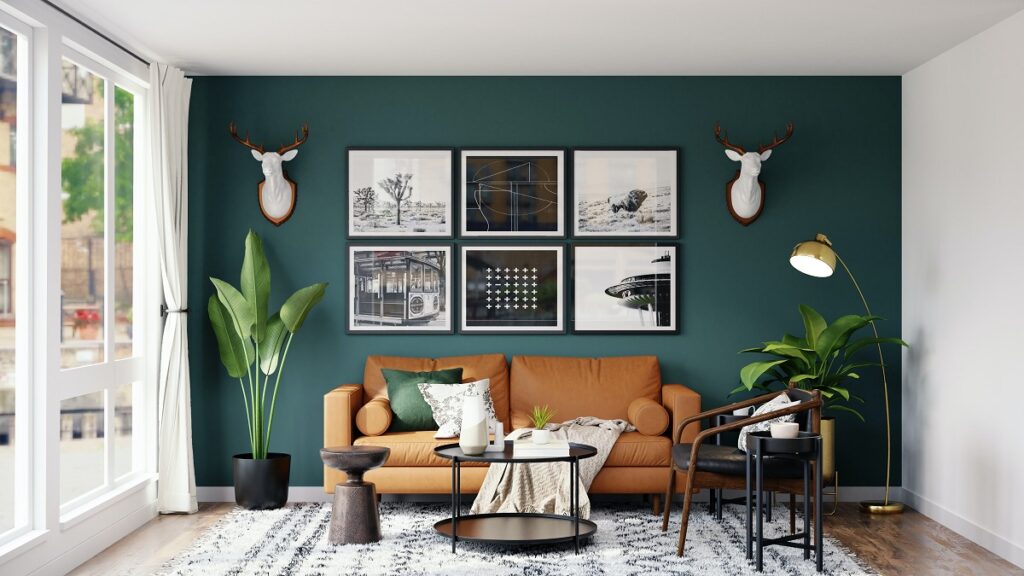 The world is getting smaller and ideas are getting bigger. On the same line while on one hand, architectural ideas are going off limits and sustainability across the globe is within reach. Indowud is one such example that offers a 360-degree solution in terms of design, longevity and ease. These Natural Fibre Boards, also called nfc, look like plywood and can be handled like tropical wood. Indowud is made with agricultural residues which are otherwise burnt and lead to pollution.
One-stop solution for Home Décor
NFC Boards with High Fibre Content
The Chairman, Mr B L Bengani created Indowud with new technology to address the challenges in wood panel products. Green pro certification is a prestigious validation of how we have been able to create nfc in a world-standard design, after much research in the USA, in our manufacturing facility in India, Chennai. Being a superior alternate that looks, feels and can be handled like wood, Indowud doesn't require the felling of trees.
The key feature of Indowud nfc boards is their similarity to plywood in look, having high density and being a 100 % recyclable material. There are so many alternates of wood in the market, but not many have a good screw holding and neither are they termite-proof 100 Percent. The fibres in Indowud hold the screws and even bar the entry of moisture & termites. It is available in various thicknesses and its unique features give way to zero hindrance in the executions of any design.
Further Reading: Wood Fibreboard : Identification, Properties And Features
Unique features
Protecting the asset against the damages caused by termites and moisture is one part, but also protecting against fire spread is important. Indowud is a smoke suppressant and a self-extinguishing board. It has been rated V0/class IA in fire ratings. Its feature of CNC routing and thermoformability has opened doors to newer experiments leading to barrier-breaking in terms of execution of any curved or circular designs.
Manufacturing process
Indowud procures the finest grade of PVC resin and has associated with farming communities to make sure of an uninterrupted supply of raw materials. When agricultural residues are abundant in supply, most of the time, it is burnt to lead to massive generation of thick black smoke and eventually lead to pollution. This is also called stubble or parali burning in the north. Indowud is manufactured in a state-of-the-art facility with the innovative technology in India. The process involves careful formulation of the matrix, extruding, trimming boards to the standard size and finally checking every board before making it despatch ready.
An inspiration
Indowud has been a facilitator for any design inspiration, even complex ones. It has already become popular as superior to termite-free plywood. Most consumers have understood that where there is wood, there is a fear of termite infestation. In fact, in parts of India where there is moisture in the ground, termites can easily penetrate the building, hence it is advised to use termite-proof alternatives of wood.
Editor's Choice: High Performance Wood Features
Besides this, Indowud nfc has the advantage of versatility amongst its peers. It is a one-stop solution for all applications in exterior and interior applications. One can easily use innovative designs in facades, wall cladding, view cutters, partitions, jaali , garden furniture, kitchen cabinets, rooftop restaurants and so much more without the guilt of cutting down trees.
Indowud NFC has been extensively used for making helical staircases besides artefacts by thermoforming.
FAQ
What special tools are required to work on Indowud nfc?
Conventional tools that are used with plywood can be easily used on Indowud nfc. So, No extra tools are required and the contractor or the craftsman can easily create furniture for various interior, exterior ad furnishing applications.
Is Indowud nfc suitable for interiors?
Indowud nfc can be used for making false ceilings, wall panelling, view cutters, partitions, any furniture, wardrobes even around humid areas with ease. One can rest assured about termite infestation. Besides this, it is also anti-algae, anti fungi and anti-molding.
Are our homes healthier with Indowud nfc?
With pollution reaching its peak, each of us must take care of the air that we breathe. Indowud, unlike plywood, has no VOCs and zero emissions. Hence Safe for the environment and safe for our loved ones.