Indowud And Its Features
indowud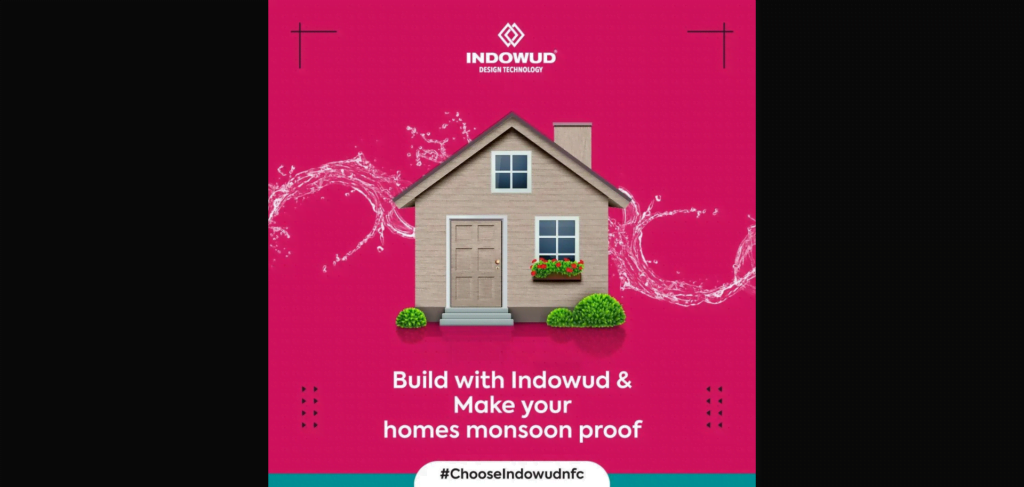 With technology evolution, sustainable alternates of wood with better features are available in the building materials industry. Most architects and craftsmen across the globe are switching over to environment-friendly options in exterior and interior applications. Made with agricultural husk, resin, additives, fillers and minerals Indowud is also called natural fibre composite board. It is available in various thicknesses like tropical plywood and it is a 100 Percent Termite proof board.
An Inspiration
The inspiration for creating Indowud came from the dearth of availability of good quality logs in the countries like India and Burma. Ever since the government banned the chopping of trees for healthier mother earth, furniture-making opened up more options in raw materials. It was then, The idea of creating a man-made wood came into existence. After a few years of research, Indowud nfc was innovated to address the shortcomings in wood-based panel products.
Characteristics and Strengths
The first-panel product with high content of natural fibre – completely innovated, designed, developed and proudly made in India. Until recently, Agri residuals were being burnt causing severe air pollution. Indowud nfc took the initiative to convert such Agri residuals like husks and stalks for creating value on one hand and protecting the environment on the other.
Indowud nfc is a solution for most projects that are susceptible to termite infestation. Across the world, termites are a nuisance leading to losses. Indowud nfc doesn't have any wood in it and hence is not liked by termites at all. Indowud furthermore stands out for its various other features like waterproof, flame retardant and smoke suppressant. It is durable and requires minimum maintenance.
Further Reading: How Does Wood Choice Affect Your Furniture: [Risk of Termite Damage]
Substitute of wood in India
A superior alternative of wood which has time again proven its versatility is Indowud nfc. It can be used in rooftop restaurants, garden furniture, outdoor decking, furniture around swimming pools, pergolas and facades where aggressive weather, temperature fluctuation and environmental extremities affect minimally.
Ahimsa Design Philosophy
Indowud believes in maintaining our natural resources and habitats for all species. Trees are the source of all forms of life on earth. If we don't act today and use sustainable, environment friendly and recyclable alternates, a few years down the line, there will hardly be any trees left. Indowud can be comfortably replaced with wood/plywood owing to its look and feel. Besides this, giving any aesthetic finish is easy. It can be painted, polished, stained, and overlaid with laminates and veneers as well.
Its Unique feature of the ability to thermoform has opened doors to many ideas. Any circular shape is easily possible with a heat gun or a thermoforming bed. Besides printing and CNC routing is also effortlessly possible for jaalis, partitions and view cutters. It is anti-algae, anti moulding and anti-bacterial too. These days, it is used for home theatres, auditoriums and anywhere where acoustics has to be considered.
Further Reading: Top Nine Reasons Why Indowud Is The Best Choice For Home Decor
GreenPro Ecolabel
Being a green-pro-certified material and a zero-emission nfc board, Indowud nfc has already made a mark in the building material industry across India. LEED equivalent IGBC rating is also another factor due to which architects and designers have recommended the product in their projects. The CII ( Confederation of Indian Industries )- Green Products and Services Council has certified Indowud nfc as a sustainable green product and has been awarded with Green Pro ecolabelling. Green Pro is a type 1 ecolabel which enables the end users in the building sector and manufacturing sector to choose sustainable products, materials and technologies for reducing the environmental impacts during the construction, operation and maintenance of their buildings and factories.
With time and awareness spreading across international waters, Indowud has started getting appreciation for its environmental concern and eliminating the problems that wood-based products brought along. Besides this, it is ROHS ( Restriction of harmful Substances) certified which means Indowud is apt for healthy living. It is free from formal dehyde emissions and nothing of it ends up in landfills.