How Indowud Stands Out From The Crowd
indowud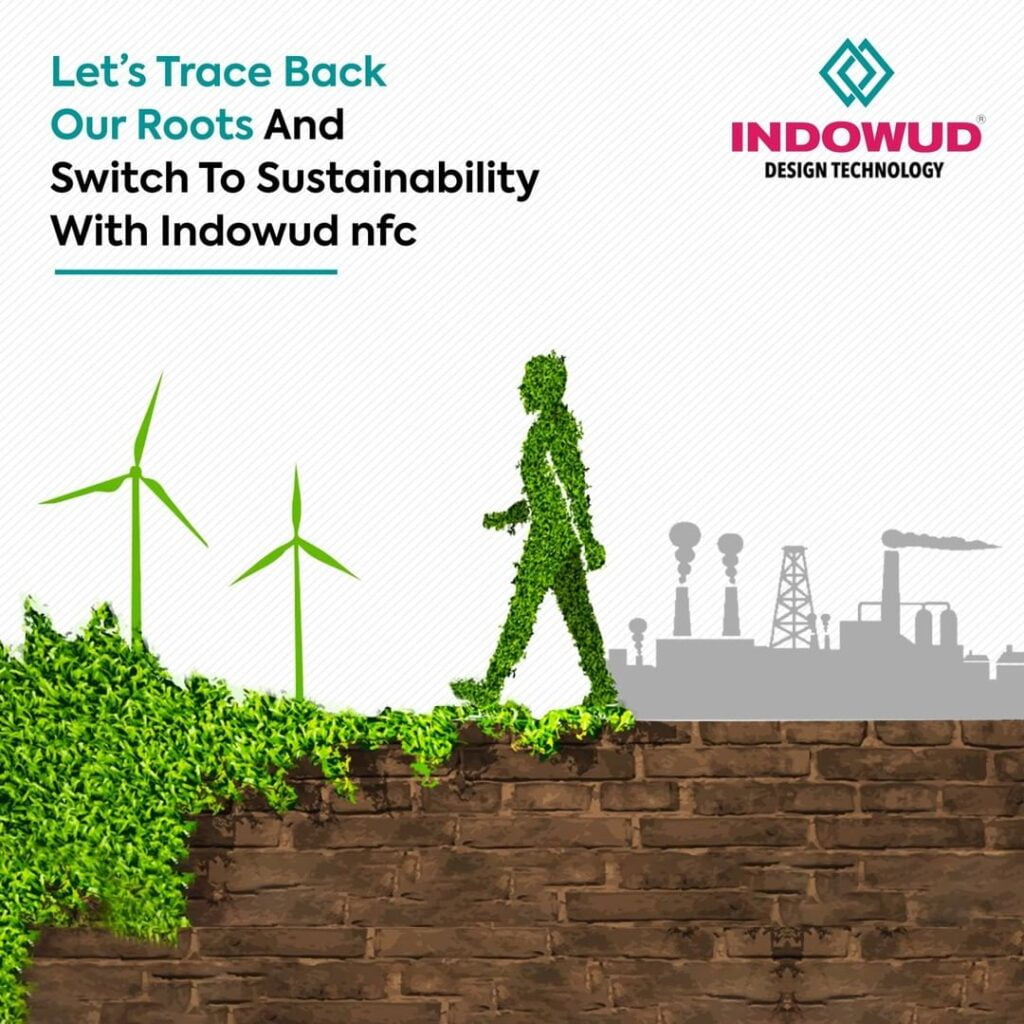 With a plethora of options available in the wood panel industry, there are only a few that offer a combination of required features that a consumer desires.
In the building materials category, natural fibre composite boards are picking up. Apart from being a hundred percent Termite proof, waterproof and flame-retardant, NFC boards stand out in terms of their responsibility towards the environment. In comparison to its peers, Indowud NFC has surpassed performance, quality, and expectations in terms of being a sustainable, eco-friendly and recyclable alternative of wood.
NFC boards have no VOC's or lead to hazardous emissions into the environment. Here are the top five reasons why Indowud nfc is a material that adds benefits and stands out from the conventionally available building materials.
Support Green Revolution
In today's time where forests are being destroyed and the true gifts of nature are being commercialised, Indowud responsibly has created a technology wherein boards similar to Plywood sheet can be manufactured without cutting down any tree. and fauna will stop if better alternatives of wood-based building materials are created. We all know the value of trees. It's time to make an environmentally- favorable choice.
CII Green Pro certification
The CII is a body that supports builders and manufacturers in producing and using materials that create minimum environmental impact. It takes into account every carbon footprint no matter how big or small one leaves on the environment. It stringently rates on diverse categories like the sustainability of raw materials, procurement of ingredients from a specific radius of the location of the manufacturing plant, usage of water, smoke emissions or VOCs, a quantity of wastage and scrap generated during the manufacturing process, percentage of recyclable material used in making the final product, etc.
With such stringent eligibility criterias, no Plywood /wood / wood-based panel products have passed this test. Only Indowud NFC or popularly known as "NFC Plywood" has got this prestigious certificate. This also resonates with our idea of building house or offices with environmental responsibility.
Partnership with farmers
Any kind of agricultural residue can be utilised to make Indowud NFC. After the harvest season stubble is burnt to get rid of the material. This is around the month of December – January which leads to smog. Eventually leads to critical lung diseases and breathing difficulties. The disposal of the abundantly available agri husk is a big challenge. Indowud NFC with its unique technology has created a win-win situation by making it a primary raw material whilst partnering with farmers to make sure of an uninterrupted supply of raw materials leading to added revenue generation for them. Besides no more smog or pollution due to burning of heaps of stubble across India.
Zero VOC's and zero pest control
Indowud is ROHS certified, according to European Standard of Compliance. It stands for Restriction of Harmful Substances. Indowud nfc doesn't have any harmful ingredients in manufacturing this product. Unlike Plywood which has formalin in its adhesives, which is carcinogenic in nature. The emissions don't give a safe environment to the consumers. Indowud has zero emissions.
Furthermore, there is an added advantage of not going through extensive termite/ pest control treatment at regular intervals. Any wood-based panel product is prone to termite, unlike Indowud. The chemicals that are used for killing termites are extremely toxic and when accidentally inhaled can be fatal. Indowud believes in a safe home and a safe environment.
Recyclability
The scrap generated from wood or plywood is usually burnt, thrown away or left unattended. Indowud is recyclable and hence doesn't add to an unorganised method of disposal of leftover trime. Zero wastage is created and nothing is dumped in the ecosystem.
FAQ's
What importance does CII Green Pro certificate hold ?
A green pro certificate endorses that Indowud NFC is environmentally responsible and is a green building product suitable for interior and exterior application. It is also a superior alternative of wood in many ways having zero wood in it.
What are the general advantages of using green building products ?
IGBC rated projects can source materials from Green pro-approved product options to get a better rating in building environment schemes like LEED and GRIHA.
How does Indowud contribute to green belt ?
In the recent past, the world has witnessed rising forest fires, shortage of oxygen, extinction of animals, scarcity of water and rainfall, frequent famines, floods and earthquakes. Conserving the green belt is the one and only solution. With the availability of better alternative of wood /plywood, deforestation will also be checked